WELCOME TO OUR ASCENSION MASTERY HOLIDAY OFFERS
FOUNDATION'S LIBRARY
This Holiday Season remember to also GIFT yourself the LOVE and COMPASSION of the ASCENDED MASTERS and SPIRITUAL BEINGS through your own Ascension training!
We have created a NEW special training program for our HOLIDAY SALE that offers our finest collection of Ascension Mastery teachings in one place. No more guessing about which training program from our library to order next. Just enroll in this new subscription program and receive the Audio Recording links in your inbox each month. Three self paced plans to choose from depending on your availability. Begin your Ascension training this week. Starting at just $15. Click for full details. 

Enroll by DECEMBER 31, 2016 and get our RAISING YOUR VIBRATION ALBUM of MEDITATIONS for FREE. 
Plus see below for even more Holiday Bonuses for those who enroll!
OUR NEW ETSY SHOP SALE ~ 25% OFF!
If you were not aware of our very uniquely blessed crystals that are now for sale on our NEW ETSY store, please take a look. These are truly one of a kind items that will assist in bringing in higher energies to your sacred space or bless your loved ones with these unique holiday gifts. Very Limited quantities. Click here to see these special crystals.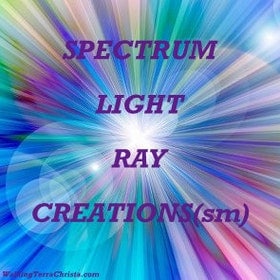 PLUS
A SPECIAL BONUS OFFER FOR OUR STUDENTS PARTICIPATING IN THESE STUDY PLANS:
◊ ACADEMY MEMBERSHIP TEACHINGS
◊ PARTNER MEMBERS AUDIO LIBRARY
◊ FOUNDATION'S LIBRARY 
INSTRUCTIONS FOR ORDERING:
HAPPY HOLIDAYS!
To receive the special Holiday Bonus do not order from the  Personal Light Language Attunement Session Page.
Instead please take the time to read over the page and send us an email with your selection(s) choices.
We know that this offer is a BOGO OFFER so if you state a single session, we will know that you also desire to get the second session at half price, and therefore the total is actually 2 sessions.
If you are ordering more than 1 BOGO OFFER of any session, please clearly state you are ordering more than 1 BOGO. Give us the quantity OF BOGO(s) you are ordering if more than 1.
We will be pleased to send you a custom invoice.
We will schedule your sessions according to the following arrangements:
BOGO Holiday Bonus Sale Pricing is based on our Personal Light Language Attunement Session Page as currently listed for the REGULAR, EXTENDED and DOUBLE sessions.

Sessions will be scheduled on a first come first served basis beginning mid-January 2017. Demand may mean you are not scheduled until later in 2017.

Proper cleansing protocols (as listed on the page) must be done at  minimum during the two week period prior to the session to ensure the highest quality of energies.

Sessions are normally not scheduled within 30 days of each other.

If gifting a session, please give us the full name and email of the giftee. They will need to know about these arrangements.

Offer expires December 31, 2016

.